Nark II Heartan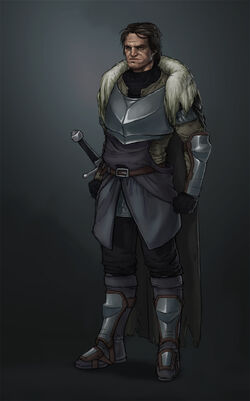 Book Series(s)
Songs of Amsnorth
Titles
Prince of Amsnorth
Nark II Heartan (9,360 BPD - 9,342 BPD) was a Prince of Amsnorth and was the heir to the throne until his sudden death. He was the eldest son to Bilious II Heartan and older brother to Zakcumfry Heartan. 
Character and Appearance
Edit
Nark II was said to have been strong-willed and very cunning and noble. However he was not very intelligence and like his father, very cowardly. 
He also took his father's looks and size. He stood around 6.6 and was not very attractive. He was also grimly looking and his features were fat like and very puffy.
Early Life
Edit
Nark was the eldest son to Bilious II Heartan. He along with his younger brother Zakcumfry Heartan often travelled around Amsnorth, something Nark enjoyed to do. 
It was said that he was skilled in combat and like his father very strong.
Nark died of unexplained circumstances which led to his brother being the next heir.
If he had not died, the kings after him would not have been kings of Amsnorth
Ad blocker interference detected!
Wikia is a free-to-use site that makes money from advertising. We have a modified experience for viewers using ad blockers

Wikia is not accessible if you've made further modifications. Remove the custom ad blocker rule(s) and the page will load as expected.